Agriculture
Our aim is to have small areas of intensive production and larger ones where the emphasis is on creating biodiversity. Stocking levels are low and we have made substantial efforts to increase habitats on the holding by creating hay meadows, ponds, hedge, woodland and orchard plantings. We are rewarded with an abundance of wildlife and a growing flora.
We try to produce food for all those staying on the farm as volunteers and on courses. At 1000 feet and very short growing season this is a challenge - but we have the labour to make it possible. We are steadily building a market for our surplus meats and produce.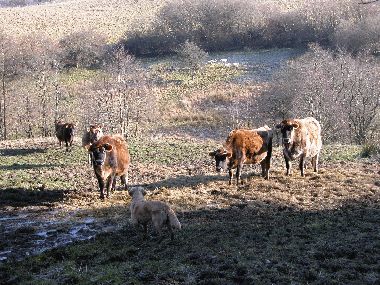 Our jersey cows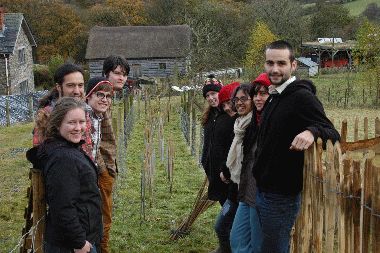 Fencing takes up a lot of our time. A hege has been planted every year for the last 20 years. The earliest are now being laid.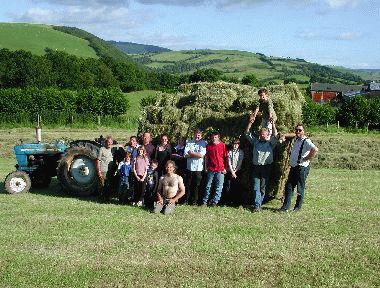 It is a few years since we have been able to make hay - with recent wet summers we have had to hire contractors to make silage for winter feeding.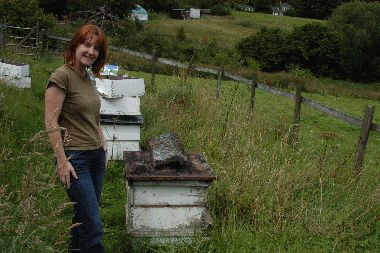 Like most beekeepers we have been struggling to make a surplus in the last few years.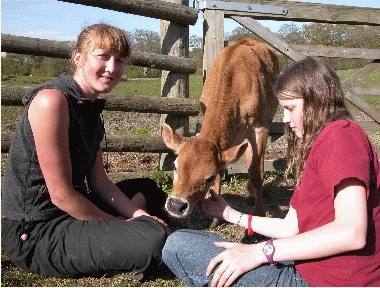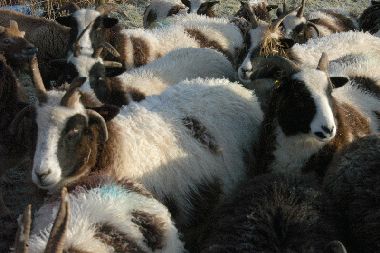 Farming at this height in Wales means sheep! We have a flock of about 50 Jacob and Jacob cross sheep - which are slow maturing and we therefore raise as mutton to 18 months. We also have a flock of Soays - the most primitive sheep found in Britain and little changed since the bronze age.
We are also trying to rear mouflon - ancestor of all domestic sheep and brought into europe in the neolithic.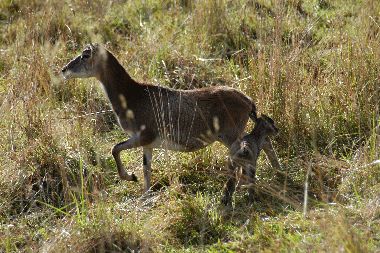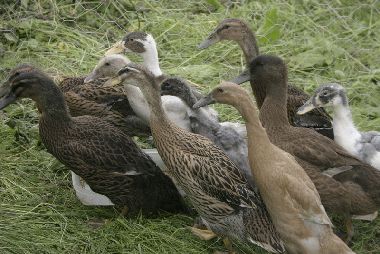 Male calves are reared on for beef.