Crafts
From a pile of 18th century timbers we have reconstructed a Montgomeryshire barn. It has been thatched by Allan Jones and Dafydd with reed collected from South Wales and weeded and bundled by our volunteers.
Wool and willow are the main materials used here.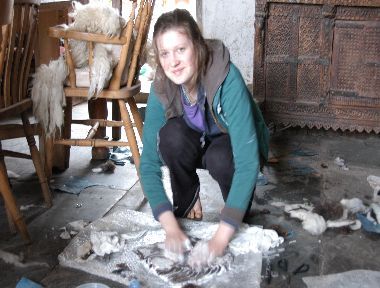 Felting, spinning, weaving, dyeing, basket making, coracles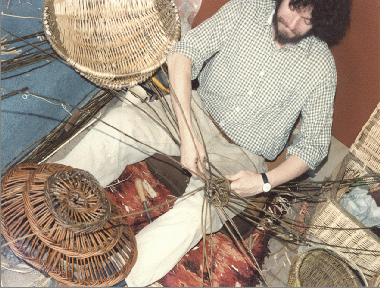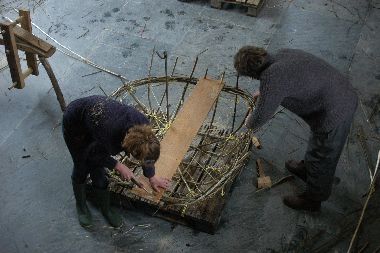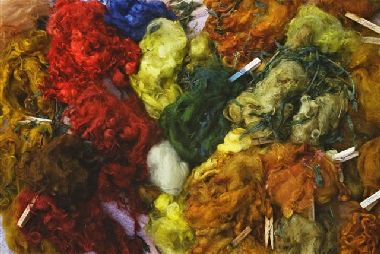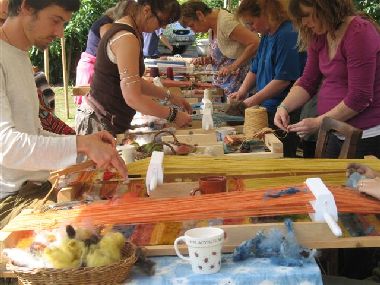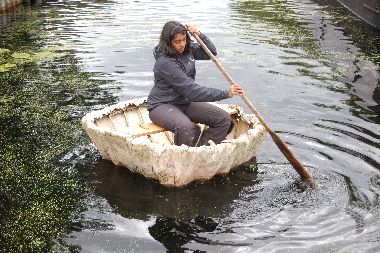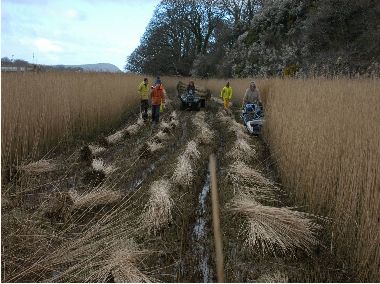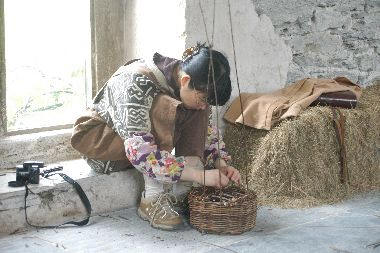 The Chapel is also used for courses - especially when it is too wet to work outside, for winter stone sculpting and for exhibitions.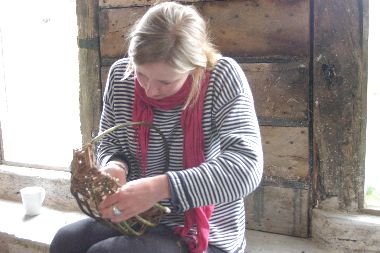 Stone sculpting courses can be organised as and when required throughout the year