Energy
We have been exploring ways of becoming self sufficient in our energy needs. A wind turbine for electricity, solar and wood for hot water and heating.
From simple solutions like the hearth that is still heart of our home (as it has been for 350 years), to the heights of modern technology with our new log and pellet system that pumps water to all our main buildings providing underfloor heating in winter.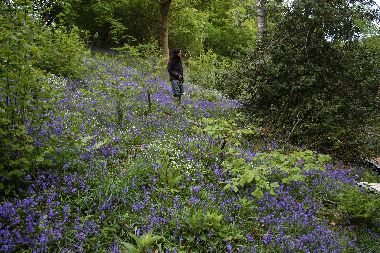 Our oak woodland is big enough to supply our fuel needs with good management. The wood processing, however does take up a huge proportion of our time.