Pelts - tanning animal skins
9 - 10 September 2013
In this two day workshop you will learn how to prepare a deer hide (keeping the hair intact) and tan it using brains, followed by smoking over a fire pit. If you have been on the flint knapping course you will be able to use scrapers that you have made the day before. A chemical free method of tanning used by native Americans in more recent times - and a method that may have been used by our ancestors. We will work with roe and fallow deer pelts. Each participant will take home a tanned skin.
Course fee £160 includes lunch and materials.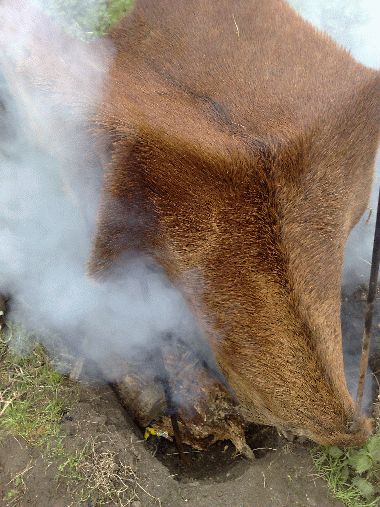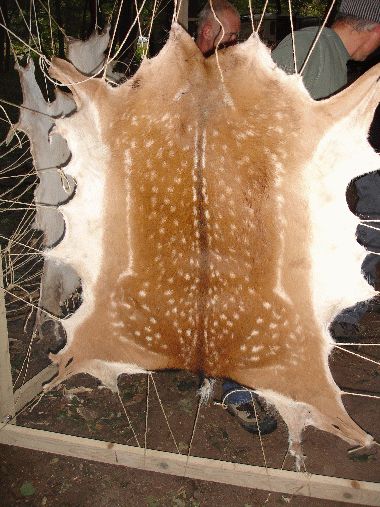 Teaching between 10am Saturday and 4pm Sunday but come early for a cup of coffee before we start.
ACCOMMODATION of various types is available on the farm.