Stone Sculpture
by Kevin Blockley ARBS
Since 1994 I have been experimenting with stone sculpture, frequently using material rescued from my archaeological excavations. By 2011 I had a sufficiently large collection to hold a solo exhition, A Journey in Stone, in our chapel which included the theme 'art of the invisible' investigating microscopic forms in nature.
Wanting to carve large pieces of stone, in 2012 I visited the marble quarries of Carrara, Italy and purchased over 12 tons of marble and Onyx. In the same year I undertook some training in a marble studio in Pietrasanta, Italy and have been working larger scale pieces since then.
In 2013 I staged three solo exhibitions: at Lichfield Cathedral in August, Bristol Cathedral in September and The Bleddfa Centre in October.
Much of my work is prepared for exhibitions, but I am also very happy to undertake commissions on request, particluarly of outdoor sculptures, standing stones and memorials.
For stone carving courses at Old Chapel Farm click here.
Many of the sculptures shown here are for sale, although they only show a small smaple of my work. For further details and prices please telephone my studio 01686 412744 or send an email to kevin@cambarch.co.uk.
See also Kevin Blockley Sculpture.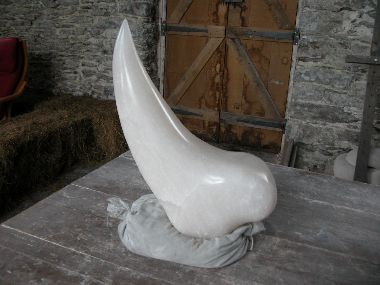 Corniog horn Italian alabaster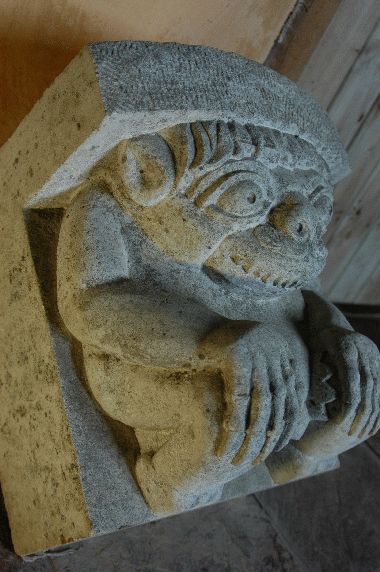 Gargoyle Portland limestone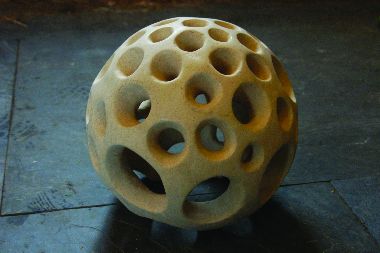 Radiolaria I Lepine limestone, France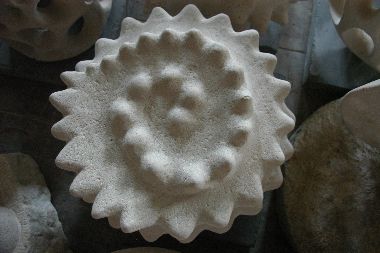 Beginnings Portland limestone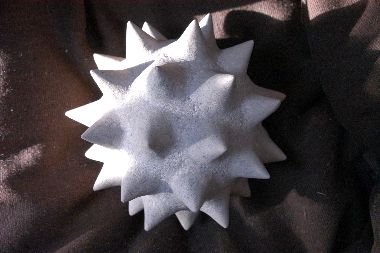 Feverfew Portland limestone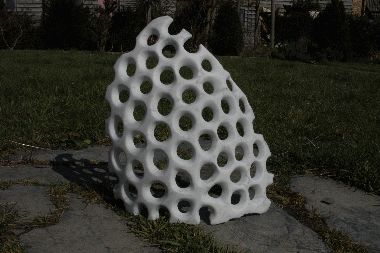 Radiolaria fragment I Carrara marble, Italy
For further examples of my work: click Standing Stones; Letter Carving and Memorials; Outdoor Sculptures