Woodland
Two miles from our farm, our 18 acre woodland is largely oak that was replanted after the war. It will eventually provide us with all the fuel for our heating system and wood for our building projects. Our first work has been in starting to restore the old hazel coppice that will both add to biodiversity and supply us with many invaluable hazel products in years to come.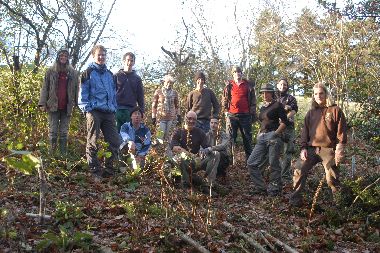 There has been an exciting emergence of ground flora as we have cleared areas for replanting.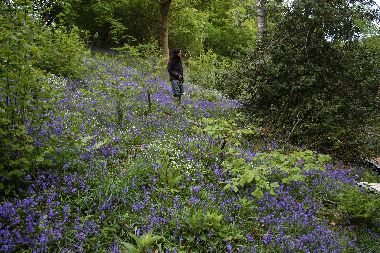 Last winter we planted up a two acre adjoining field that will become hazel. ash and oak coppice one day.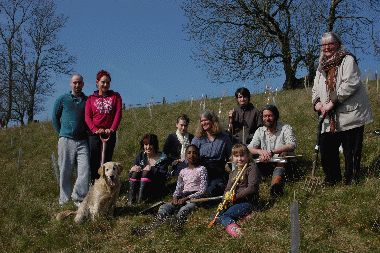 Local Brownie group planting trees.
Base of compost loo being constructed.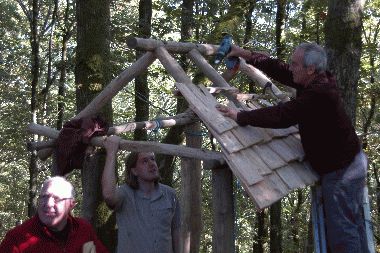 Shingles made and fitted on the compost loo. A beautiful structure made of round section green oak by students from Aberystwyth and the Esgair Bodgers who meet in the woods every month.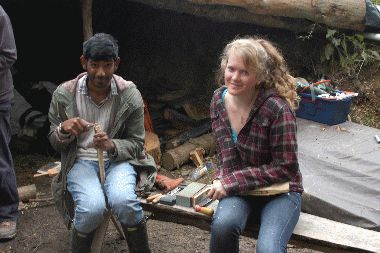 THE OLD CHAPEL WOODS
On the Farm, 13 acres of young woodland (20 years) are being thinned, rides cleared and a small woodland garden constructed. Some of the sitka spruce has even been used to construct Charles' trailer home!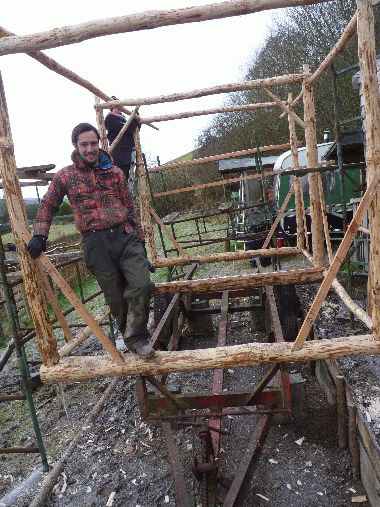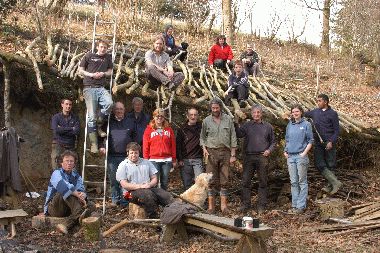 Students building a shelter and area for green woodworking in a small quarry.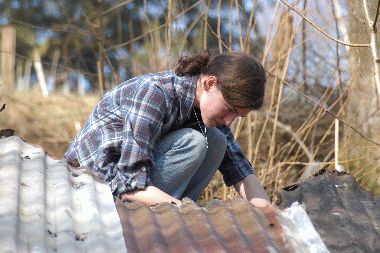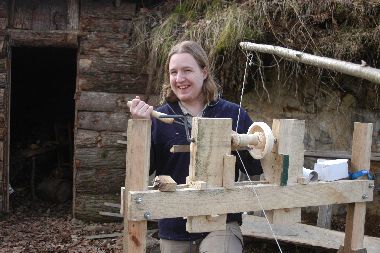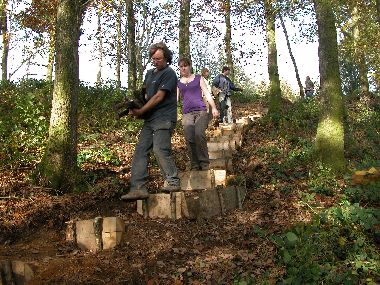 Rides are being cleared of bramble and saplings and woodland trails constructed. Aberystwyth University's ACV team have been largely responsible for this work.