Warp Weighted Loom weaving
November 2 - 3 2013
This weekend workshop will take you through the whole process of creating linen cloth using materials gathered from the natural landscape. On the first day you will thread up a prehistoric home made loom, calculating yarn measurements for a required garment, measuring out your own section of linen warp threads and securing them with weights onto the loom. You will then help put leashes onto a bar to lift alternate threads and begin to weave using a flat shuttle. As the cloth grows you will also get the chance to learn how to spin yarn - both wool and linen - on a drop spindle.
On the second day you will cover the preparation of fibres - sorting, teasing , carding of fleece and the growing and processing of the flax plant. If our own patch of flax is successful you will be able to see it in situ. We will explore possible prehistoric methods of breaking, scutching and hackling. At the end of the day you will be able to take away a piece of woven cloth and the knowledge and skill to build your own prehistoric loom.
Teaching times; 10am Saturday - 4pm Sunday. (Do arrive early on Saturday for coffee)
Course fee £120 includes lunches and materials.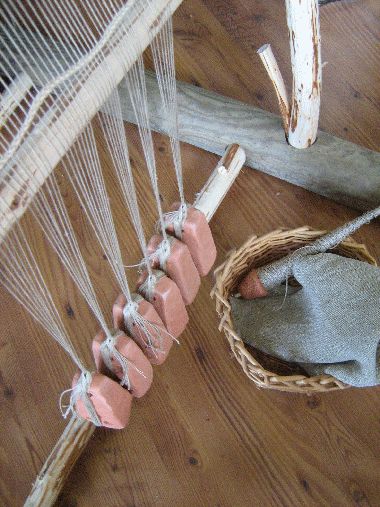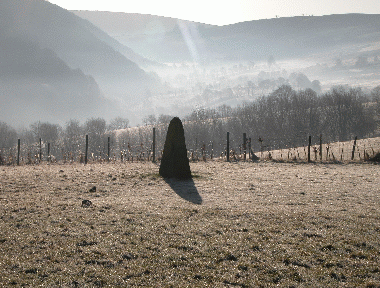 TUTOR Shirley Elwell has taught natural dyeing, spinning and weaving at Worcestershire Agricultural college and the Glasshouse College, Stourbridge. She has exhibited her work at the Bleddfa centre, Powys. www.slenderthread.co.uk
Accommodation and camping are available on the farm